How To Take A Great Dog Headshot Photo For Your Wall
You don't consider your dog as a mere pet; for you, your dog is a friend and family. He is often your companion wherever you go, and whenever you're depressed, you tell him everything about it. Even if he can't directly talk to you, you understand his body language. You two share a bond which you think is priceless. And because your dog just celebrated his third birthday, you're thinking of taking a headshot of him and then hang the photo on your wall. You think this is a great way of showing appreciation to your dog while subtly bragging to your visitors how thankful you are to have one.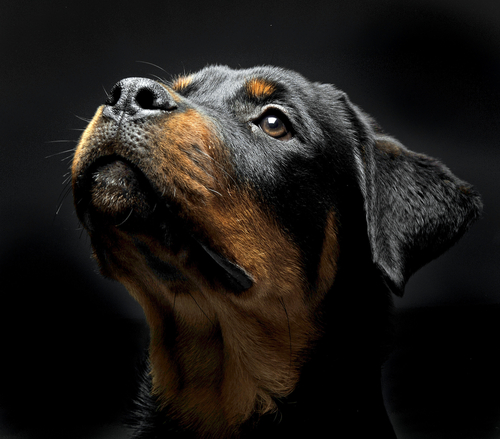 And while you might think that taking a great dog headshot photo is easy, you're wrong. For one, communicating your dog to pose in a certain way can become a struggle. There'll always be several challenges along the way before you can get that perfect shot. To help you out, consider the tips below:
1.
Don't forget to relax:
If you've been a pet owner for years, you'd know how your mood can affect your dog's. When you're stressed or sad, your dog will also feel heightened emotions. They act as emotional sponges. This is the reason why during the shoot, you should be calm all the time. You should already expect that your dog won't always follow orders but when this happens, keep your cool and continue with the photo session. Your mood can play an important role in the success of your dog's photo shoot.
2.
Focus on your dog's eyes and expressions:
The maxim that states "the eyes are the windows to the soul" is still applicable to your dogs. When you're looking for an angle for your dog's headshot, focus on his eyes. How the eyes look in photos will convey several emotions.
3.
Get rid of clutter first:
No one wants to see a headshot with an unorganized background regardless of how cute your dog is. This will distract the viewers from focusing on your pet. To ensure this won't happen, make sure to
get rid of clutter for the photoshoot
. When you have a clean background, your pet won't be distracted, and your pet's cuteness will be highlighted in the shot.
4.
Be flexible and stretch first:
If you have the time, search for videos on how professional pet photographers do their jobs. All of these videos will tell you one thing – that taking the perfect headshot for your dog will require a lot of bending, twisting, turning and crawling. Make sure you're physically fit for all of these by stretching before the shoot. You don't want to tear a muscle because you attempted to take your dog's headshot, right?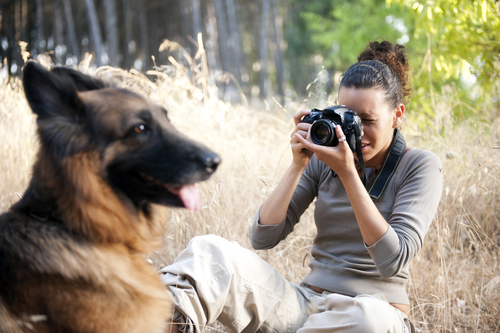 5.
Shoot in their world:
When taking a headshot of your dog, make sure that you're doing it on their level. If you have a small puppy, kneel. If you have a bigger dog, place the camera on your waist level. Your photos should show how calm and relaxed your dog is, not struggling to look up or stoop for the camera.
6.
Reward your pet:
Your pet will never follow your orders if you don't have something to motivate them. During the photoshoot, keep your dog's treat nearby. When your dog follows instruction,
reward him with his favorite treat
. This will serve as their driving force to continue working with you!
In Conclusion
You and your pet will always have that bond together. Even without any language, your dog can understand you and vice versa. This is one factor which will make you equipped for your dog's photoshoot. Along with that connection, you can make use of the tips presented in this. These are basic things which you can do to ensure that your dog will look good in his headshots. But if none of these work, you can always tap the help of professionals that can do headshots in Chicago or anywhere else in the world to give you some advice.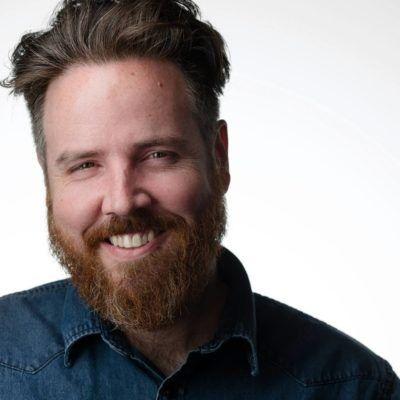 Michael Schacht
Michael Schacht is a portrait photographer and photography educator based in Chicago Illinois. As owner/operator of 312 Elements Headshot Photography located in Chicago's West Loop neighborhood, Michael overseas the day to day operations and has had the opportunity to photograph thousands of corporate professionals over the last decade. Through his direction, attention to detail, and people skills, he's helped these clients to craft a narrative around their personal brand. It's his belief that the headshot is the modern dad business card and that a better headshot is essential for a better career. Michael, his wife Meghan and his two daughters reside in Tinley Park Illinois where he is a community leader and active participant in the local business sector. Michael studied business at Ball State university and photography with world renown headshot photographer, Peter Hurley. It was Hurley that trained Michael in the art of human expression. Michael is now a Headshot Crew certified Mentor and active member of the Headshot Crew community where he was named one of the top 20 headshot photographers in the world.
[icegram campaigns="19035″]