Scentsy with Debbie
It's just so scentsy Hi there avid readers of Collectibulldogs I hope your all safe and well wherever your reading this from, now I never thought I'd ever be blogging on behalf of my wife to be, a new venture takes time to create and this AMERICAN scent style venture is her new passion.
Debbies got her own webpage as well as a Facebook group I have helped fill with followers and she has bought the kits she needs to advertise for business with lots of scentsy products that anyone can buy for the home the car or where you chose to place them.
Let's get scentsy serious for a sec
Let's get the seriousness out the way first scentsy is not a burner from a naked flame they can come either to plug 🔌 in or portable warmers if you wanted one in the bathroom etc, the scents themselves are animal friendly and can be changed accordingly.
Safety is paramount around young children but that doesn't mean you cannot have a beautiful smelling area these are child friendly as well as aesthetically pleasing to the eye, the different varieties will appeal to many different tastes just like the other products.
Scentsy choices so many choices
There's different types of warmers all coming with safety certificates and how to use Responsibly they come as a plug in version or portable but both of the warmer sets take the same wax scents that scentsy have created.
WOW sitting here talking with Debbie she's just disclosed that there's nearly 100 different waxes to use with the warmers that's a lot of different fragrances and smells that I believe not even the top selling plugins offer (I wonder if you could mix the wax's for combined smells).
Portable Scentsy warmers
GO YOUR OWN WAY is a portable scentsy warmer that comes with an led colour selection and as it's not plugged in you can take it well anywhere just think of that musty holiday home or maybe your dogs prone to passing wind whatever the reason this stylish object can make it smell gorgeous no matter where you are
Scentsy have a plainer version that's a little cheaper the Scentsy Go Solid it's just as compact and portable as the first but it's for those that do not require the LED lighting but unlike the first the solid only has one fan mode both look equally cool and current, both with a ten hour battery life and the best thing is you just recharge and go.
Scentsy got more buddies than me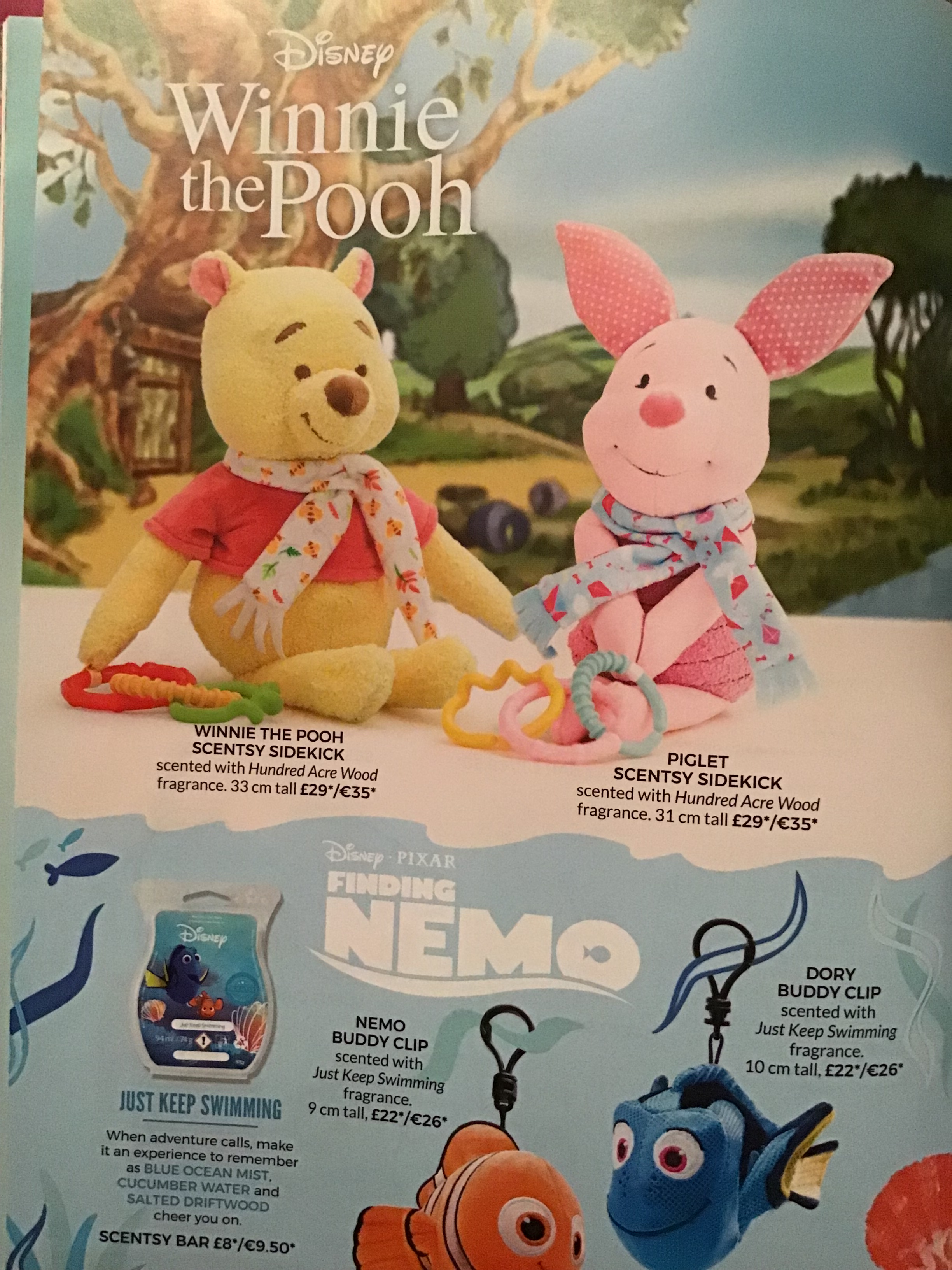 One of scentsys more popular ranges are the buddies these are to aid children into going to sleep easier the range as well as their new Disney range with all the favourite characters there's also the choice of a little lamb a cute dragon and other adorable creatures that you put the scent inside of this and it then helps the young ones that have trouble sleeping.
The smaller version of these are the buddie clips these can fit onto school gym bags sports bags or anywhere you think might need a little nasal refreshment, again these come in different creature guises and safe to use around children, I'd suggest keeping the teddies away from animals the products are safe but no dogs tummy can handle teddy fluff agreed lol.
Scentsy signing off thank you for reading my article
Scentsy also sell laundry liquids and washer whiffs for your clothes to make them smell lovely.Both come in different fragrances ,these products are all legit and well worth the price your buying quality as well as the amazing choice the company offers in the fragrances they sell.
For more information on Debbie's venture and all the different products that she can introduce you to why not check out her
Facebook group
 for a taster of what's on offer or jump straight to Debbie's website, great prices amazing products and safe Alluring wofts and smells that can really make a difference to the ambience of your home.