Warning
: Undefined array key "width" in
/var/www/vhosts/collectibulldogs.com/httpdocs/wp-includes/media.php
on line
1648
Warning
: Undefined array key "height" in
/var/www/vhosts/collectibulldogs.com/httpdocs/wp-includes/media.php
on line
1649
DOULTON THE BEGINNINGS OF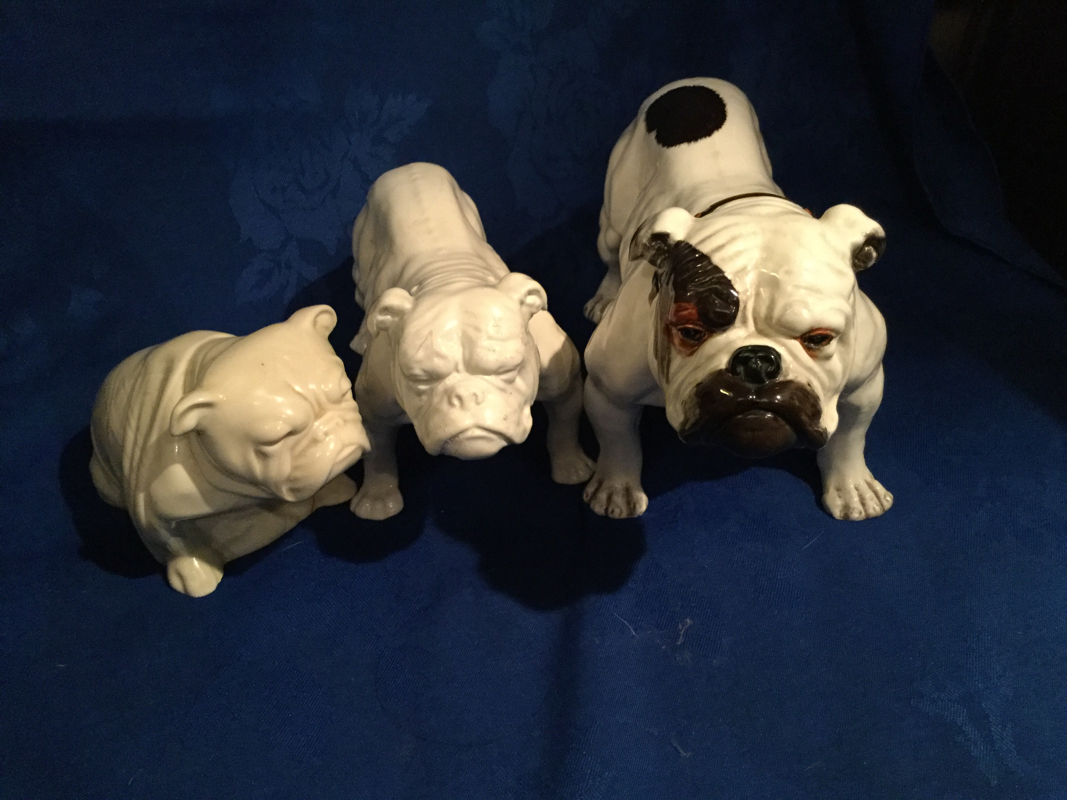 Hi Readers I hope all are safe and well and ready for another blog this article is on the Beginnings of Royal Doulton that started in England in 1815, A gentleman by the name of John Doulton, soon after John Doulton had completed his apprenticeship as a potter, he invested his life savings of £100 and had partnered up with a Miss Martha jones and John watts. They opened their first factory together in 1815 and was named Jones watts & Doulton and this partnership between the three continued until 1820 when Miss jones left At the time the factory was making stoneware pieces like bottles for chemicals, beer, and other industrial liquids among others.and even made pieces like other factories for the English sewer system, it wasn't until late 1853 when John Watts came forward with he's announcement of retirement and in 1853 the companies trade name changed to Doulton & Co. John had the main percentage of the business and started to give it a new lease of life.
Henry Doulton
John Doulton had a son that when old enough went to work at the factory, Named Henry , in 1846, Henry had set up an independent Lambeth Pottery which had become the leader in industrial products,
particularly sanitation products. Following the retirement of John Watts in 1853 John and Watts merged with Henry's company to become Doulton and Company and was highly recognised for its lines of hand decorated figurines vases and dinnerware Henry had the idea to invite select students from the Lambeth school of arts and invited them to come and learn at the factory too. Research states that other artists followed suit and for your reference those were, Eliza Simmance. Frank Butler, Mark Marshall Barlow family (Florence, Hannah, and Arthur), and George Tinworth to name but a few fit that period of time. The best pottery houses back then were not found in London they served the capital with amazing ceramics but the heart of pottery back then was in a county called Staffordshire, Wanting to be seen as part of this world John went up to see what if he could give Doulton & Co a new lease in Staffordshire. In 1882, Doulton purchased the small factory of Pinder, Bourne & Co, and finally had he's own premises which placed he's business in the region known as The Potteries and the start of a great future.
THE ROYAL PART ABOUT DOULTON
As time moved on Henry had passed day to day workings on to a gent called John Slater whom was working with a designer called Leslie Herradine whom was prolific and loved making vases, character jugs, and decorative pieces, it was this artists skills that caught the eye of king Edward v1 and then gaining what's called the royal warrant. Henry was made a sir not long after and allowing he's business to adopt new markings and a new name, Royal Doulton. The company added products during the first half of the 20th century while manufacturing fashionable and high-quality bone china and new concept pieces using different forms of glaze etc. The company continued trading until when it closed due to clean air regulations preventing urban production of salt glaze. Following closure, work was transferred to over to the potteries in Staffordshire, with the original building demolished in 1978, research states that some of the building was saved as a famous architect had designed it and Gilbert Baize had creating friezes that were taken down prior the demolished building and placed in a museum.
DOULTON BULLDOGS
If you look under many pieces you find the stamp or the letters H and N, HN is named after a gentleman called Harry Nixon whom worked for them (1886-1955), he was the head of the painting department who joined Doulton in 1900. Since he arrived many pieces now include his HN and number, so now I pass you over to relatable links to finish the story on Royal Doulton from the bulldog pottery point of view please remember that Royal Doulton are one of the exceptions of England's past ceramics history and one of the few factories to make as many figurines as they have, below the links I will add a picture of all the pieces that royal doulton have made and this is just bulldogs. I will not give any of my friends details but I've had permission to show what he's collecting before and is a true hardcore collector of Doulton bulldogs,
Its True
I've known the background for a while now and respectively do not right people that think they know the history of of this most english of makers but I'm afraid Royal Doulton is no more and is now part of a holding parnership. The other two being  Royal Albert and Mintons. These brands are now owned by WWRD Holdings Ltd (Waterford Crystal, Wedgwood, Royal Doulton), based in Barlaston near Stoke-on-Trent. Royal Doulton is still world famous it has its massive following big money still changes hands and you can even find them online but if you read the small print you will see they are part of a bigger group now.   More about bulldog ceramics Skyfall bulldog A bit of fun What collector are you
Update from 2022 whilst updating seo
Collectibulldogs is happy to announce that since this article was first released we have amassed more Royal Doulton bulldog ceramics, I'd be fibbing if I said it was hard. I found many of the pieces online and now have a half decent collection of the not so rare bulldogs
Theres a few sets of the standing bulldog we do not have the flambé piece but we do own all three sets in their different patinas, there's also the seated set of three and after that all the other bulldog pieces are as I say "separates" these are pieces with no others to create the set.
As I go through my articles to work on the search engine optimisation I'll be adding updates some because I need to reach a score but others like this content rich article does not need me to add any more keywords or keep pushing ROYAL DOULTON as a keyword to rank
It does help with Google's crawlers they enjoy re crawling these articles to see if Anything is new but I'm not sure how the metrics work, I'm going by a plug in and fixing my own issues, for example this article was amber due to bad SEO and now I've updated the page the score should reach the good sector and rank
my last piece of work relating to these updates is to find the article after and make sure it updated, remember there's nearly 400 articles and at least 60 are in poor condition so I'm going to be busy but it should all be worth it once finished with more visitors hitting us up by the range of keywords used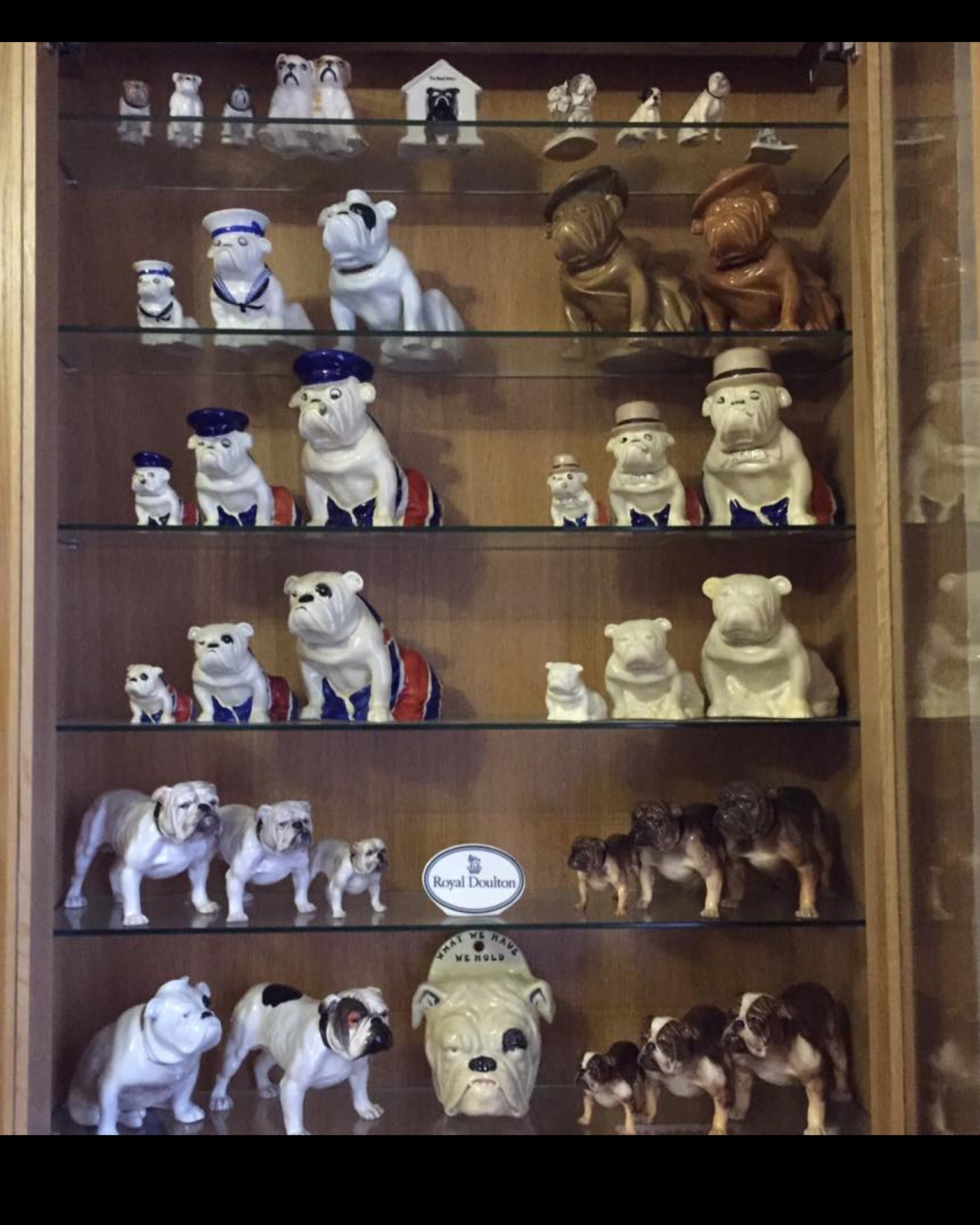 Finally
The best way to learn about the history , price and relevance of is to research the company from top to bottom, the stamps used varied and 1815 -2005 when the orange and white one came out is a long time and many stamps for many pieces were used, I do enjoy the stories I hear about this company from overs that have only looked up a bulldog or two yet it's me that learns from them as I go on a research campaign. The Royal Doulton book comes out annually I think and there's also a book price edition which keeps supply and demand high, it's lovely when folks find a Doulton bulldog it must be like striking gold as I remember when I got my first piece, I hope you enjoyed the blog and continue on to the others to finish the story of Doulton from England. Until next time stay safe be good to each other and happy collecting folks.
Favour to a special friend
Can I just say it's always an honour when I mention Mr Norman Davis one of the worlds best judges show breeder champion breeder and an all round good man, Grandog as I call him wrote an auto biography last year and is a must read. You can find this amazing story on amazon or go through me and I will see if I can get a signed copy, either way for the price of many other not so good reads you can buy a book that takes you from WW2 to the present day through the man whom loves ice cream lol, Collectibulldogs definitely endorses this book as a great read.
So so sorry 😢 update
Its with very sad words that I tell all readers and those interested in our little community that mr Norman (grandog) Davis passed away, it's bringing back feelings of sadness so I'll think about what I'd like to write ✍️ I'll take a breathing exercise and then continue! Ok so I'm back and have an idea to write to explain just how much I adored this gentleman
firstly and he will never know this now but a few years ago I tried my hardest to see how you go about getting an MBE Grandog was ahead of his time and by far the best breeder since WW2 or just after he knew things about bulldog linage and ancestry that I was often gob smacked to hear how much he knew
Collectibulldogs was a new idea and one Grandog loved ! Anything to keep bulldogs in a positive light he was all for and I believe the signed book he sent me was to add to the collection he loved my pieces and ironically Royal Doulton he loved our English ceramics.
This Gentleman was so busy his family and breeding life with his son and family to judging shows he even judged crufts I believe twice and if I'm correct he has a record for both National and International winners, he spent his life around dogs and even created OCOBO his own version of the bulldog but with the traits like breathing he tried his best to try and get right that's why this legend will be missed more than anyone will ever know
Our last conversation (royal Doulton) update
I will admit now giving away my collectibles is not a concept I take lightly we all know pieces like the Royal Doulton here can be pricey ! I got an idea one day to offer to Grandog two pieces from the collection No it was not Doulton related, I offered a booklet very important in collector circles and a white bulldog
I do not know how much the booklet is worth and the bulldog is from Germany made by Nymphenburg and is around €4000 in retail price, I was actually happy thinking I could do something nice especially after receiving one of only 100 signed books with a little message too.
as per this gentleman is morals he declined to accept my offers but he did explain why and said to me if I kept the pieces one day I would have something nice happen to me because of what I have done for the bulldog world and he also told me that because he had known why I started to correction he wanted me to keep the bulldog memorabilia that I offered and keep for my girls futures.
if Collectibulldogs ever becomes more than just an online museum we will pay homage to Mr Norman Davis we will add a section see if we can get information from the family and put up an area of this man's accomplishments in and out of the bulldog ring,I miss all the information that I was given by this man and any knowledge about bulldogs and the future of the breed I believe he has taken with him.
New updates
Collectibulldogs will doing its own SEO as stated above ☝️ this is going to take time but by the time I've finished over 400 articles should rank on Google and this should create better online footfall, Royal Doulton was the theme of this article and scored well but I wrote articles when I first started that need a re do
I'm going to try and raise my rank math SEO score by going through each article and seeing by rank maths help how I can boost the article just like I'm trying here, as you can see below I've started added fresh links that take the visitors to 2022, we also enjoy the fact these articles are still being read too.
User satisfying content and amazing quality titles are what the servers are asking for now I'm lucky I started a YOUTUBE channel so I can add videos and while I'm fixing my SEO issues I'm guessing so called competitors will get a jump ahead when they start learning about the positive and negative implications of the title and also how power words work,i'm thinking it might be a good idea to learn what these are before I continue search engine optimisation updates why I will not have to go back over 400 articles to change the titles.
Updates continued
Please go ahead and enjoy the links we've added to the updated pages, this should help you keep from bouncing of the website and help us with user duration! The links are usually named as best we can so if you don't wish to leave the site then choose one of our internal links
this will send you around the website, unless you wish to start in our archives and read from 2016 onwards, we do however have a horizontal icon that when you turn your gadget sideways a spyglass icon appears, use this with keywords and it should take you to anything on the website related to that word
what I could do with is some help with my SEO woes it's nice writing about Doulton but it's not nice finding out that content this good with amazing pictures that are my own and not Royalty Free add to what is quality and original blog writing about a theme or niche online so rare that I'm still proud of this initial idea.
So while I go through the website and update the articles so each and every piece of content starts ranking for its keywords! It's actually nice when rank coach sends an email saying your ranking 7th on the first page for certain keywords, so if I fix the websites SEO problems that should be at least 300 new keywords to get ranked for, I cannot afford help so it's just me trying to get all this just right
watch out for updates on our older blogs, from new knowledge new links that take you forwards and new pictures and videos to create an ever better article than the one published ATM, thanks for sticking with collectibulldogs the worlds only bulldog antiques and collectibles collection online.
Astonishing immersive VR life in 2022
A cheery vid at not such a cheery time