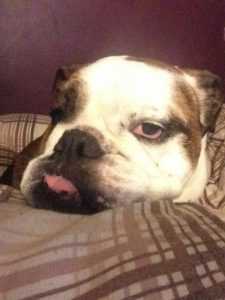 Good day fellow collectors and readers of my blog.
I'm sorry for the lack of content just lately I'm still have tech issues with my host and boring boring boring etc. it has been annoying as the app went and ruined my site so I had to start again but it has given me the chance to make what I think are better pictures.
I'm still very amateur and cannot seem to take snaps of spoons with out cutting a piece out but I'm sure it will improve over time.
So this week has been mostly taking pictures and re editing the site but it has been easier this time round as my lovely wife has been helping and together we are getting it done shelf by shelf.
I have a few parcels coming so have not told her that just yet I will find the space first I think or I may be in a wee bit of trouble as the front room already looks like a shop, its just missing a till.
I have bought a lovely consignment of dog show rosettes ribbons and medals so I cannot wait for them to turn up so that I can sort them out to get them framed there is one earlier piece amongst these dated 1940.
[supsystic-gallery id=172]
ABOVE
I started back at my local art group a couple of weeks ago, I had missed it due to more pressing commitments and had also missed my fellow wannabe turners so I was glad to get back in to my work.
I did find it hard to start back up and had a few frustrating moments but if you put them aside and just get on with it the results can be surprising.
As you can see well maybe see that I'm attempting a sugar skull bulldog inspired by the creations of Loulabelle Hales a new friend and great artist, don't worry Lou I do not think I will ever be as good as Lou or many others that paint these creations it's just a project and I have the intent of making my own actual bulldog and would have to talk to my art mentor to see if it is possible and if so how we go about it as I have no clay skills at all.
I have not decided how I will finish the bulldogs head loulabelle uses bright colours and patterns and even though they are perfect I may try for a different style but have not decided yet.
Yesterday ended very well and left me feeling really good, it was getting quite late and a lady from South Africa contacted me to show me the start of her collection this lady had been following my posts in a great group run by a well known Norman Davis, whom lets myself post in the group which is a privilege as I am the only one allowed (thank you sir) to advertise my kind of post and it has worked.
Do not want to sound brash but I do get a small sense of affirmation knowing some folks have started collecting since meeting hearing of or following me I wish this lady every success and my help and assistance is here if needed but a great start.
[supsystic-gallery id=173]
[supsystic-gallery id=174]
BETTER IN BLUE
I have decided that if I'm to retake the pictures for the website a uniformed approach to colour would be better than what I had been posting previously and even though yellow is my fav colour the colour blue is more suitable for show casing my pieces.
I did think to use red but I have lots of pieces either red or have red painted on them so it would end up being like a where is wally page with figurines fading into the back ground.
I'm hoping my friend Zak can help re format the site but until then I will be snapping away and uploading till I have completed my collection and every piece is up for your viewing pleasure some need to be re done, but overall an improvement that I have taken pride in and feel proud after chasing up one of those spam sites, that rate you I got 71\100 and I'm not even selling and as I made my own site I think its a great score to start with.
[supsystic-gallery id=175]
Ok so I had best get back to taking pictures we are going a cabinet at a time till finished then there is replacing the pics that did not upload well then its research research research, which I will use to break up the pages a bit I will not give to much away as it would take the fun out of others researching for their selves but I will add the basics for other collectors to use in their searches and for reference.