English bulldogs on Display. Not long now
Hi there all I hope your all safe and well out there, it's finally time folks the time is coming round to the worlds first English bulldog display being held at the end of may at Brighton museum, its upstairs at the back so I hope they put out directions.
I was up there on Friday and as I was sitting there I remembered the days it used to be the old Brighton reference Library and a place I used to go to study and keep away from the bullies, it's like I've gone full circle as the same room used to keep me safe is now going to house my English bulldog display.
I am rather privaliged to be using the display cabinet I will find out more about it but I do know it's a listed piece, unlike my cabinets at home with blue tack and such over them is a different world to this grand display cabinet, it may of been made by a famous carpenter when the library was first built and it still has the glass dome ceilings I Remember daydreaming through when a school project question was vexing me.
getting display pieces packed
The home visit went well Thursday all the pricer pieces were packed up properly and signed off the sheet, I thought I might get separation anxiety where so many of my pieces have been taken but it all seems fine up till now.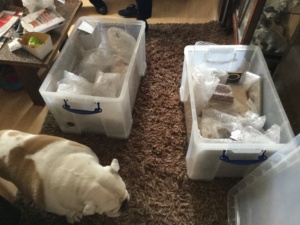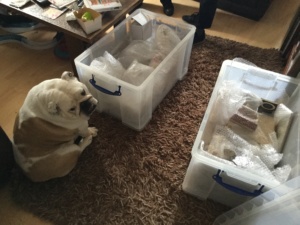 I'm not sure if the display has a name or if I'm allowed to put Collectibulldogs and I also learned that there's copyright laws for museums to adhere to, if pieces are after 1946 and branded I think permission has to be granted and research to see if the copyright has been renewed has to be looked at, this I'm guessing is for advertising 2D pieces and books, paintings.
If you can manage to make it to Brighton and come and see what will be bulldog history in the making brilliant but for all that obviously cannot make it I will be blogging on the event and I'm sure the museum will be too, if they do I will ask for the links as finding Collectibulldogs on the museum website is proving hard presently.
Visualise, all I can do for now
I think the cabinet I'm using for the display has been locked for a good few years so I think the pieces won't go into the display cabinet till a few days before, most of the info has been done for the notes for each piece so it's just waiting now, I'm glad things have sped up as I was getting impatient due to the time frame but hey who shouldn't get a bit excited.
Thanking the museum
It goes without saying that Collectibulldogs wishes to thank Brighton museum for this opportunity and it's great my first ever display is on local home soil, I do need to say that I'm not the only exhibiting display and this is part of a larger venture that I will blog about once I know what I can and cannot say and keep to the museums ephos on the right to privacy ie I may write about an exhibit artist and they may not want this so it's best to get permission first.
Whos coming 
The local paper and Brighton mayor I think are coming, I did ask my mp but he may need reminding, my bulldog friends that are local are coming and a few people that have been involved in my care since my discharge from the services said they are coming.  Does sound weird your dr coming to your display but some folks have taken a real interest in what I've created and want to see for themselves, just to make sure it's real lol.
Bulldog rescue had the idea of a bulldog group shot but the museum wouldn't let in bulldogs well any dogs except guide dogs, in this day and age a picture could be rendered to have bulldogs in front of the cabinet but I'd rather it looked real we will have to see.
Thank you from Collectibulldogs
Daily Brighton 
Our first thank you goes to daily Brighton or @DailyBrighton not only was we offered a free listing I explained my mental health and they graciously went ahead made me an account and even made my listing, I believe they went as far as to place it in the best place on their listings I mention this as Collectibulldogs is so niche it's hard to find a category.
If your from Brighton or work remotely you should check them out and see if they still have their free offer on, it's usually £30 so a great investment for your business and free too. The Daily Brighton
Singer Jon Moses 
Collectibulldogs was surprised this week when one of our celeb twitter followers gave us a shout out and shared a tweet too, Jon moses we do apologise for asking whom you were you see we are down south and your a northern lad. Jon moses has a following of over 1 million followers on twitter and is a stage singer and performer, in twitter land it's not easy getting celebs to help the cause so it's only fair its reciprocated.  More about Jon here
Finally phew
Well that's it folks no more to do than just wait, pray for a good turn out and hope lots of people make their way to Brighton museum during the fringe festival to come and see what my fellow artist counterparts and myself have put together with the help of our project leader, the curators and of course the powers that be at the museum.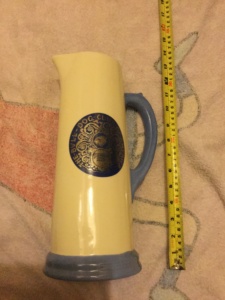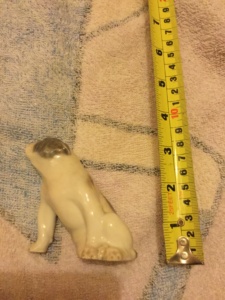 I hope to be there as much as possible and I hope many visitors sign or quote the big white bulldog, this bulldog is rather large and will be placed for all to sign, I'll try and find some stickers so the younger ones may wish to stick on then it will be varnished so the names will forever be on there.
A few of my pieces I've messed around with in artgroup will be displayed to but you can just skip over them lol, and before I go I will point out that a bulldog installation was created by the artist Matt Smith and the grand cabinet at Preston manor was used, I will leave a picture I have and Also leave a link to this amazing feature. Matt Smith and that just leaves me to say until next time folks keep safe and happy collecting