Our most colourful article to date
Hi readers how's about we try and create Our most colourful article to date, we have been working hard now for over six months to perfect our 3D printing designs! We have come up with some great pieces
As we have stated each piece can take hours our even a day to create but the fact we have evolved means anyone wanting a free giveaway from our Facebook page not only has the choice of bulldogs
with over 100 untested files we are slowly turning out some good designs we think others will adore we've branched out to vases to as we know these are popular and some of the designs have been promising
Our designer has created a set of four bowls now these are all different in design with the exception of the feet which are a similar version to Doris Linder the laying bronze piece, Gold seems to be popular and we are learning what colours catch the eye  👁
Our most colourful article to date
We started out with 3 printers and now down to just one Our most colourful article to date includes just some of the pieces created on the Ender 2 mini the Ender 3 pro and mono-prices enclosed voxel 3D printer.
The reason for the loss of two printers is one has a SD card full of toy prints a venture we started to create toys that would be age-appropriate as a present to our young baby when she's a little older.
Not to worry though as we think we've made a good start Our most colourful article to date will show that we've moved on and it's only the lack of knowledge that's stopped these amazing pieces walking out of the door.
A week from the date of the publication collectibulldogs and the owners family are moving into new accommodation and then there will be plenty of time to come up with a multimedia article so that those that don't use or like Facebook can still get involved.
Many prints still a mystery
Not to clog you down with facts That are hard to explain and harder to understand unless you own a DIY printer like the Ender so let's just say it's been out of action after two services and now works again.
After resetting the hot bed to be .2mm away from the nozzle in its four corners then hoping the centre has calibrate too I chose a random print to start printing again, and I was definitely surprised to see what was being made.
In the words of those on Twitter "it's the Statue of Liberty 🗽" I did think down these lines and if you see attached picture you could be forgiven for thinking the same and to find out what it was to become took over a day.
A beautiful Blue twisted vase with a geometric look is what I found when I awoke the next day ! Look closer it's quite stunning, the way the 3D design is perfect from start to finish, blue is in Our most colourful article to date but we found this end result somewhat clever.
Continued
The other Great idea about prints that finish prove there's nothing wrong with the slicing or software and said print can be saved for the giveaways that come with the website, thus creating a archive we can catalogue.
Another idea is to adorn the already authentic prints we can put our own stamp on them like we have done with collectibulldogs or add themes, yet if I'm honest most people seeing pieces like the twisted vase might like it's appeal as is.
Different coloured Bulldog pots !
Another successful enterprise using our 3D printer but staying with bulldogs has been the little bulldog pots we now have the files for ! That's said as we recently took delivery of six new designs but with packing haven't had a chance to test them.
The pots we have created look slick and we noticed if we played with the feeder filament colours (could be why we had issues ) the effects of two or three colours really make these little two inch pots pop.
24 of these little pots were made one was seen on Instagram and we got good promo from two social media pages in Canada 🇨🇦 that's how we work we create them you promote us pay postage and choose what we've made.
Getting these right is not simple if you do not get the temperature right when changing colours then it weakens the join and with each pot taking four hours to create that lots of babysitting the printer.
VASES !
Another popular piece that's printed is the vases created as you've seen the printer is capable of magical workings. Just like that beautiful blue twisted print
We are new to the vases so there's not many to choose from yet but once we have moved home and set up all the printers we should be capable of at least six to ten prints a day
The reason for vases as an alternative is they like bowls make for a nice 👍 decoration in the home and these original designs sure would light up any table.
Our glass vases with a very thin layer could only be used for dried flowers etc we wouldn't suggest putting water in those but the bigger thicker prints made have a three quarter of a cm thickness and once treated should be capable of holding fresh sprays of flowers whilst making them look extra WOW in a 3D designed vase.
Celebrating our endorsement in 3D
Garys page is among one of our top visited pages mostly because he's first on our home page but that's ok he's our endorsement so why not show him off so adding to Our most colourful article to date is Gary's trophy 🏆 and how with the best intentions some prints just wont work
We do not wish to phrase that we wanted to please Gary this idea was meant to of been a surprise and even though the end result wasn't true to the print Gary still appreciated the attempt and knows we will not stop until we perfect at least one of his prints
Garys original prints were designs created by a friend and sometimes there's issues within the slicing ! In the case of Gary's trophy we found that when it came to de rafting the piece (taking of the supports ) Gary's boxing 🥊 middle name came off too it was a disappointment after high hopes.
learning from this we are now inserting Gary's name into the trophy base and not have it sticking out where the raft can pull away the letters, if this works then the trophy should be set to be complete with just the moustache raft to watch as it may snap the end off of Gary's handle bars !
It's like being Santa 24/7
Stegosaurus hippopotamus sea turtles seahorses bulldogs even articulated scorpions 🦂 we have created all these and much more besides ! Our friend has been very generous with his time and created a tonne of toys for our babies toy chest.
When a friend came round I got lots of affirmation and this friend suggested making toys for the needy those without toys and also aim our rattle type prints to those with children on the autistic spectrum!
we had thought we wouldn't get enough advertising to follow these ideas 💡 but the friend in question came up with an idea that both boosts my confidence in public and offer some of these giveaways with the notion that mothers suffering with autism in the family will take a piece or two.
The sub header says Santa maybe I should of put Santa's elves ! I really enjoy 3D printing whilst the collection is waiting to be re displayed and as I'm not going to be keeping what I make why not help others if I can, in saying that if you think one of our prints could aid someone in your family please get in touch we would love to help.
Our Christmas collection
So ending of 2019 was a bit late to be advertising 3D printer made original Christmas designs we get that now BUT we do still have the files so if you want a bulldog Christmas this 2020 take the giveaway seriously and get involved.
five branch Bulldog decorations were designed with a bulldog tree topper ! Our designer did not know bulldog world so his first design was an angel with a bulldog head yet we all know rainbows and wings are not a good look with bulldog lovers to the point it's bad mojo
After going back to the drawing board we now have a tree topper where the bulldog is standing with a star above his head and his holding a tiny Christmas tree, we created our own wreaths too all bulldog themed
Stars 🌟! These are always popular Especially when we get 5 star reviews at trust pilot 👍🙏yet these stars are all home made and bulldog themed ! Yes sticking antlers on a generic Georgia bulldog was not very Christmas orientated yet the red and gold puppy hearts ♥️ were again popular.
What's coming next !
Until we have moved home and we have had a few weeks to go through the files we will know not just what is there but also what prints work hence then can be offered out as a giveaway we don't want to wind people up showing them pieces they then cannot have but please remember our first prints made may now not be on file.
If you read The collection is on the move AGAIN ! You see the new home this means more space not only for the family and collection but it now means pieces made can be stored until someone chooses it whereas products being made here at the moment are taking up all our space
If the twisted vase was anything to go by I'm sure we are all in for surprises I know six prints are of the bulldog pots but with different 3D designs on their lids but like the vase most others will be 3D printed files that you do not get to see until at least half way through.
There's a new page on Facebook called COLECTIBULLDOGS 3D SOLUTIONS ! If you invite or join the page you get to see much more than what's posted here we re created a little baby yoda a French bulldog Buddha and other prints not necessarily in theme with bulldogs.
Check out more pictures below
have a muse and see if there anything that you think could brighten up your life or that of another all we ask is postage which for pla is like shipping air and you get a bespoke piece made with care time and effort all for a trustpilot review some blog comments a backlink or social media help !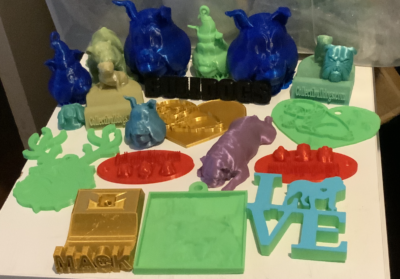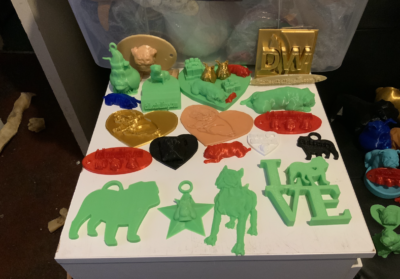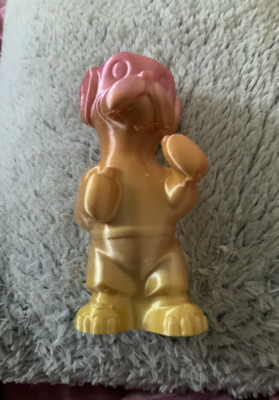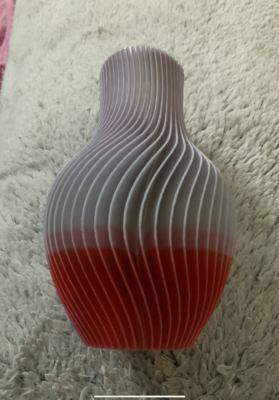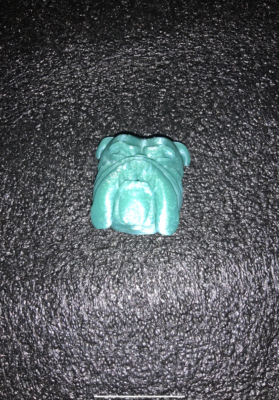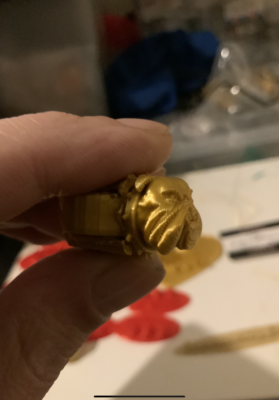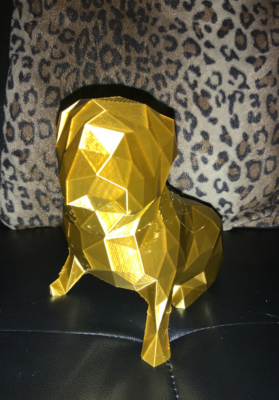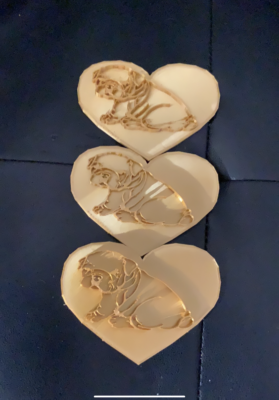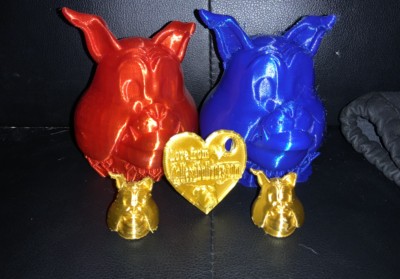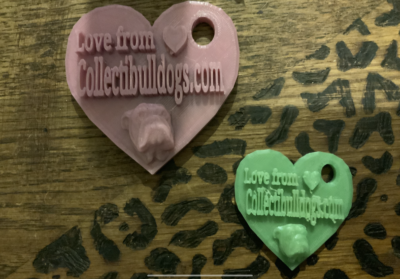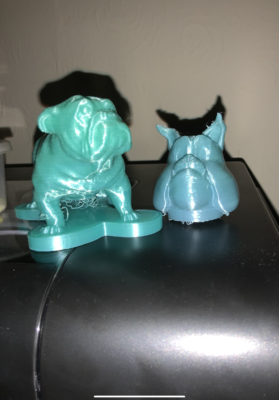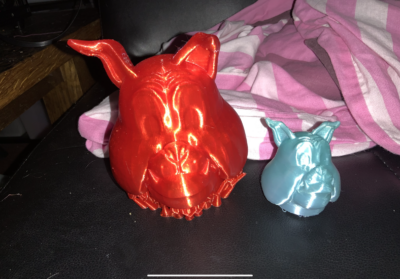 Below are prints before they go to sd card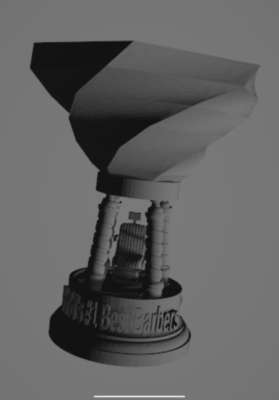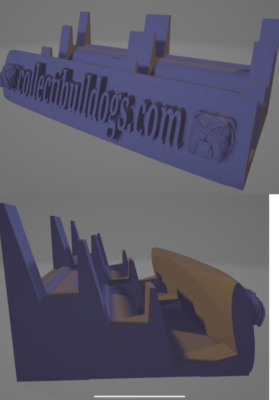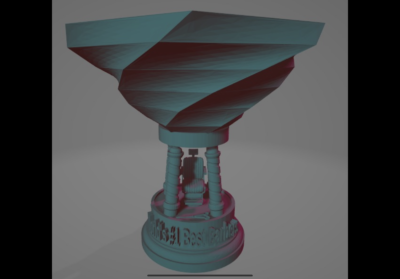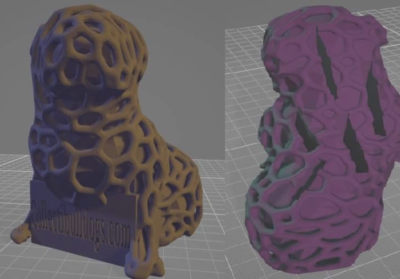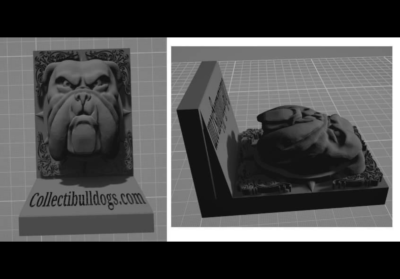 for more information on 3D printing it's highs lows how parts are biodegradable and recyclable if you choose the right filament Friends a passion for bulldogs guest post by our designer can shed more light than I could on the 3D printing process.
now if you'll please excuse me it's my night to watch over the baby and my hearts already pounding as my eighteen year daughter goes exploring the world of clubbing ! Yes we have to cut the apron strings yet nights are full of danger I should know I used to go myself, until next time (hopefully from new home) stay safe and remember life's grey for some at the moment forget life's issues for five minutes and enjoy time with yourself or your kinfolks.
bulldog collectors club 2022 join now !
THANK YOU FOR OUR SOCIAL MEDIA SHARES THEY BECOME IMPRESSIONS SO ITS VERY MUCH APPRECIATED! 
[contact-form][contact-field label="Name" type="name" required="true" /][contact-field label="Email" type="email" required="true" /][contact-field label="Website" type="url" /][contact-field label="Message" type="textarea" /][/contact-form]