Bulldog Bible (The Standard)
Bulldog bible
The bulldog bible ! Good day there readers I hope all are well as am I, so here's a promise now made good "the bulldog bible" as we call it here at COLLECTIBULLDOGS or as it's officially known THE STANDARD and articles of association, we have the 1913 revised edition and believe it stayed this way till 1924.
I'm not going to make this a massive Blog as most will want to press/click and save the Bulldog bible in a way that makes it yours, I'll try and bring it to you best I can till I've had proper computer lessons and will update it with better images so it's easier to read, we are very proud to own this little but very important part of English bulldog ethics and history.
The Bulldog bible let's dedicate to
This isn't me usually but I felt it right and I would like to dedicate this Blog and all that it stands for to two time world judge champion breeder and author Mr Norman Davis, he's life's work has to be commended as he has followed the ethical breeding of bulldogs since he started out creating OCOBO Leading to his he's own show bulldogs and many other champions coming from the OCOBO line.
Fingers crossed this works
Lastly I'm sorry about the way this is formatted but at least you get a chance to read a book that many may never of heard of but would understand its relevance in breeding bulldogs the past one hundred years, please enjoy the bulldog bible and any comments complaints etc please use our comments section enjoy your read and happy collecting.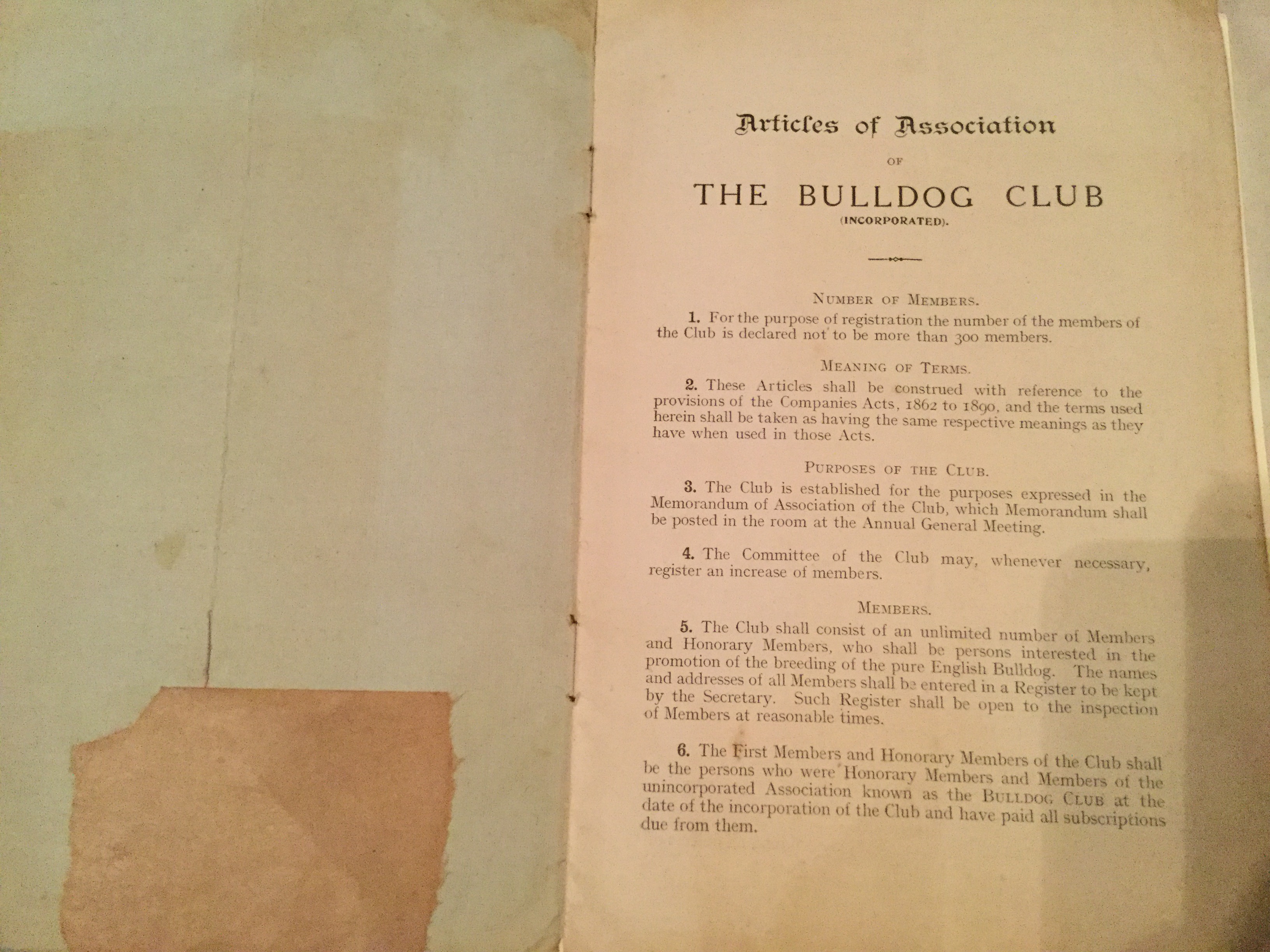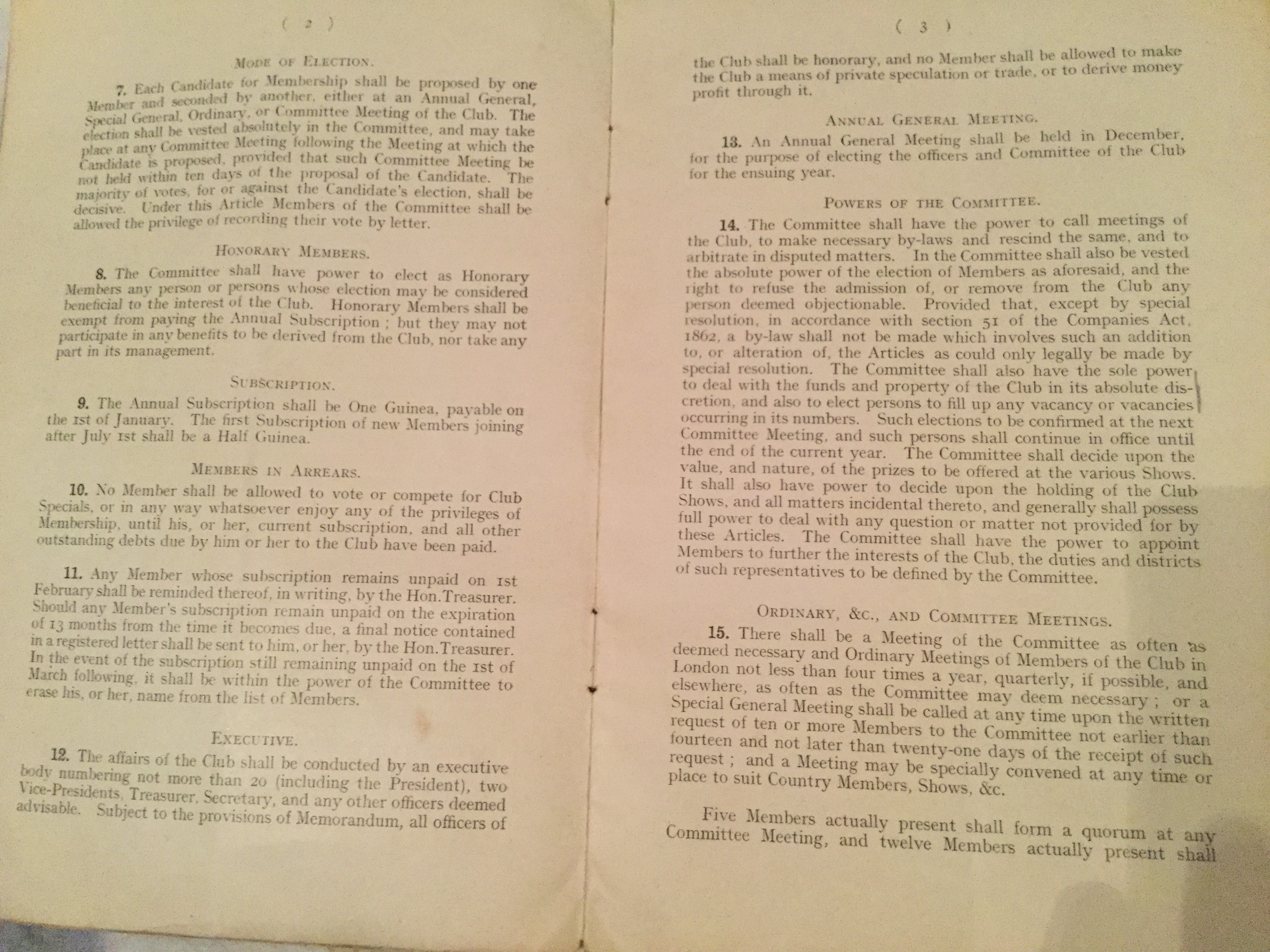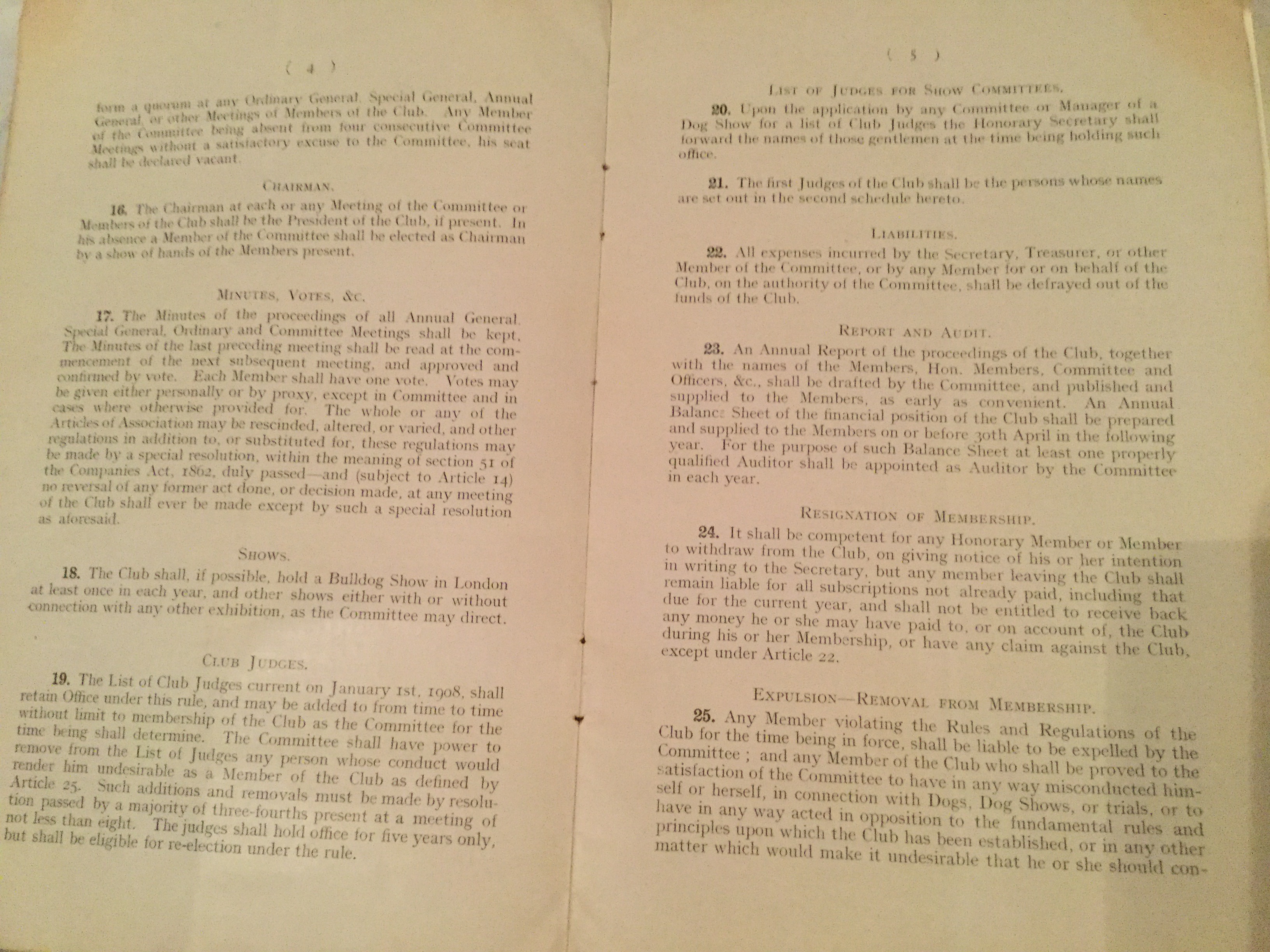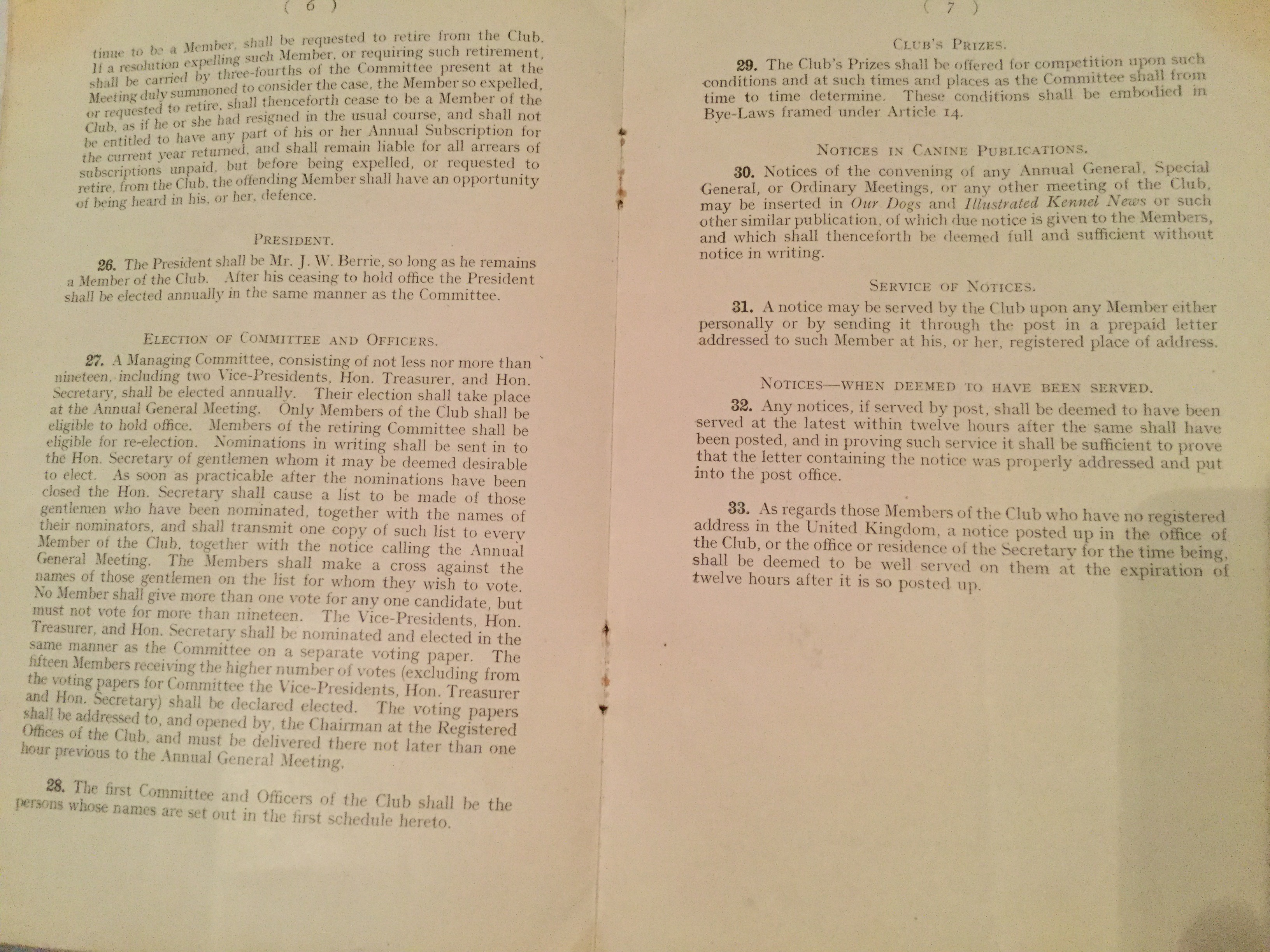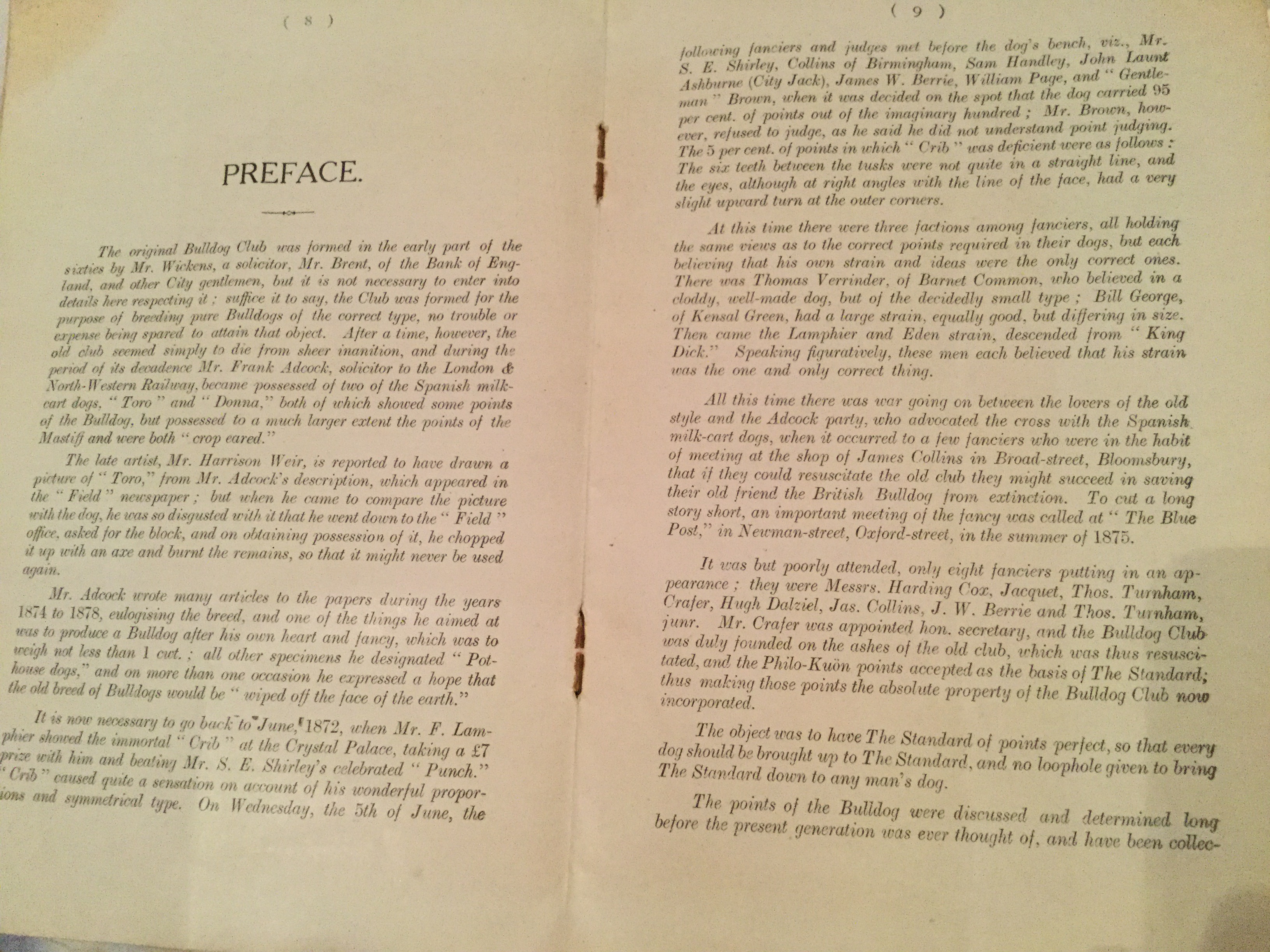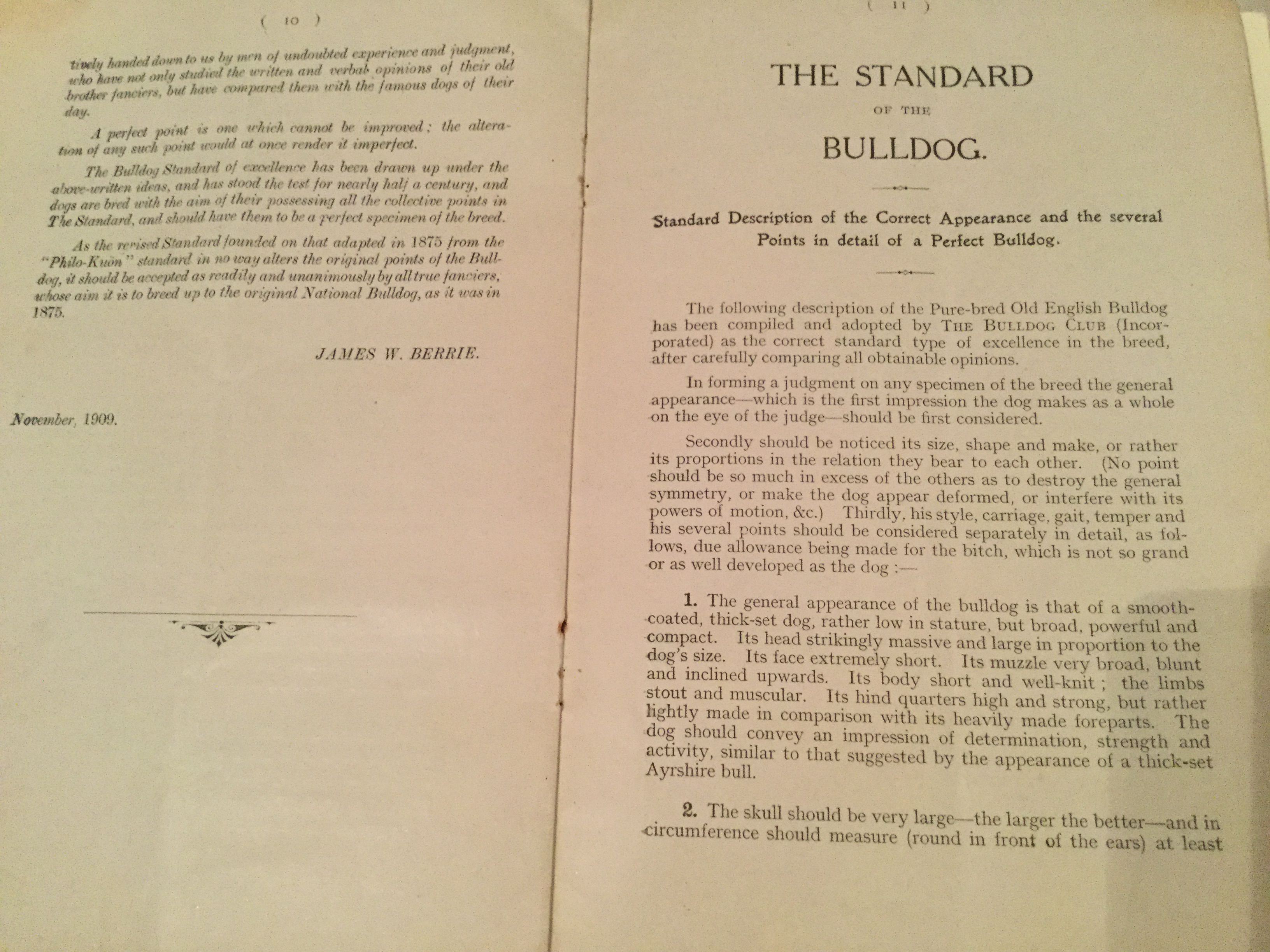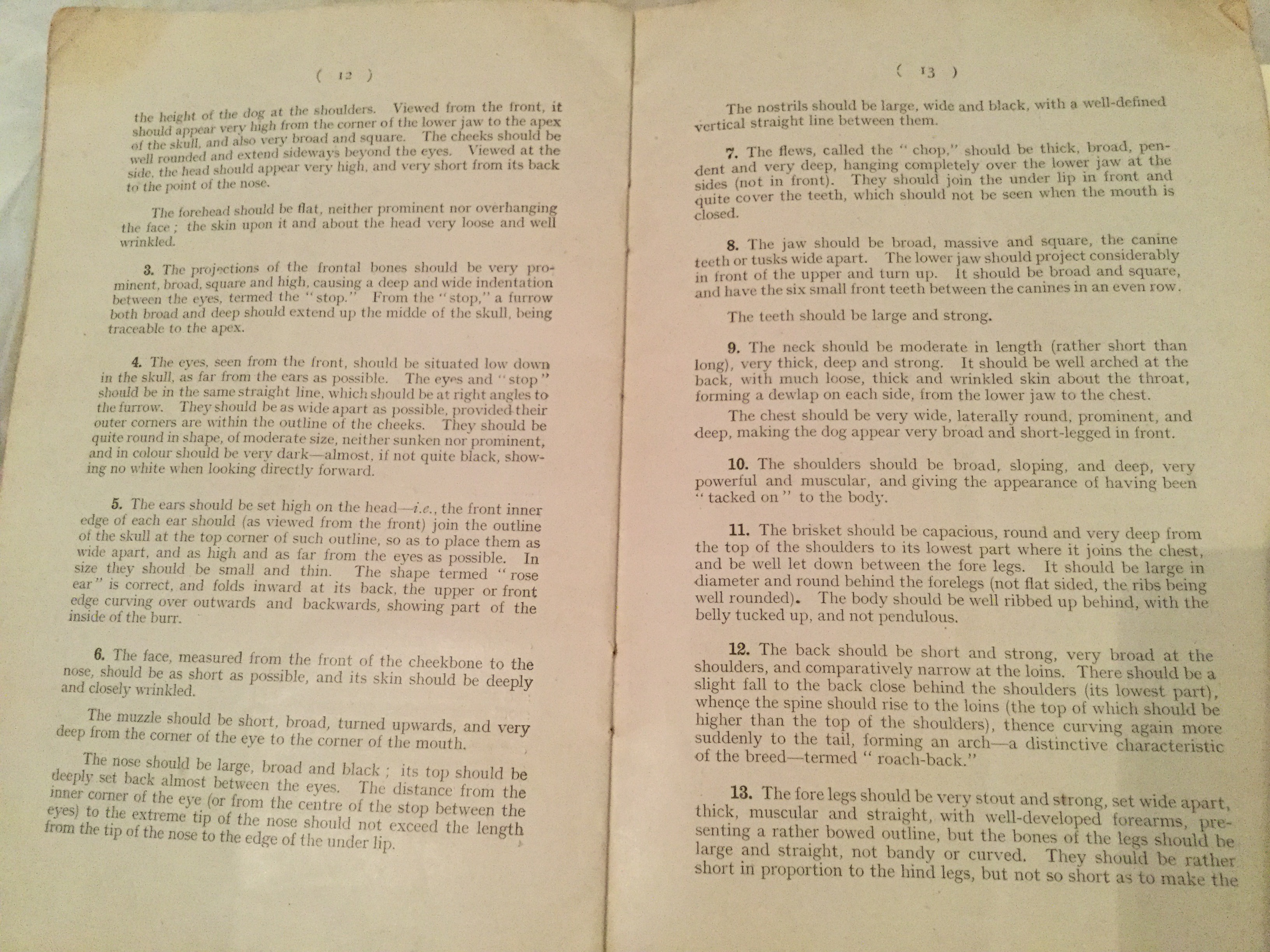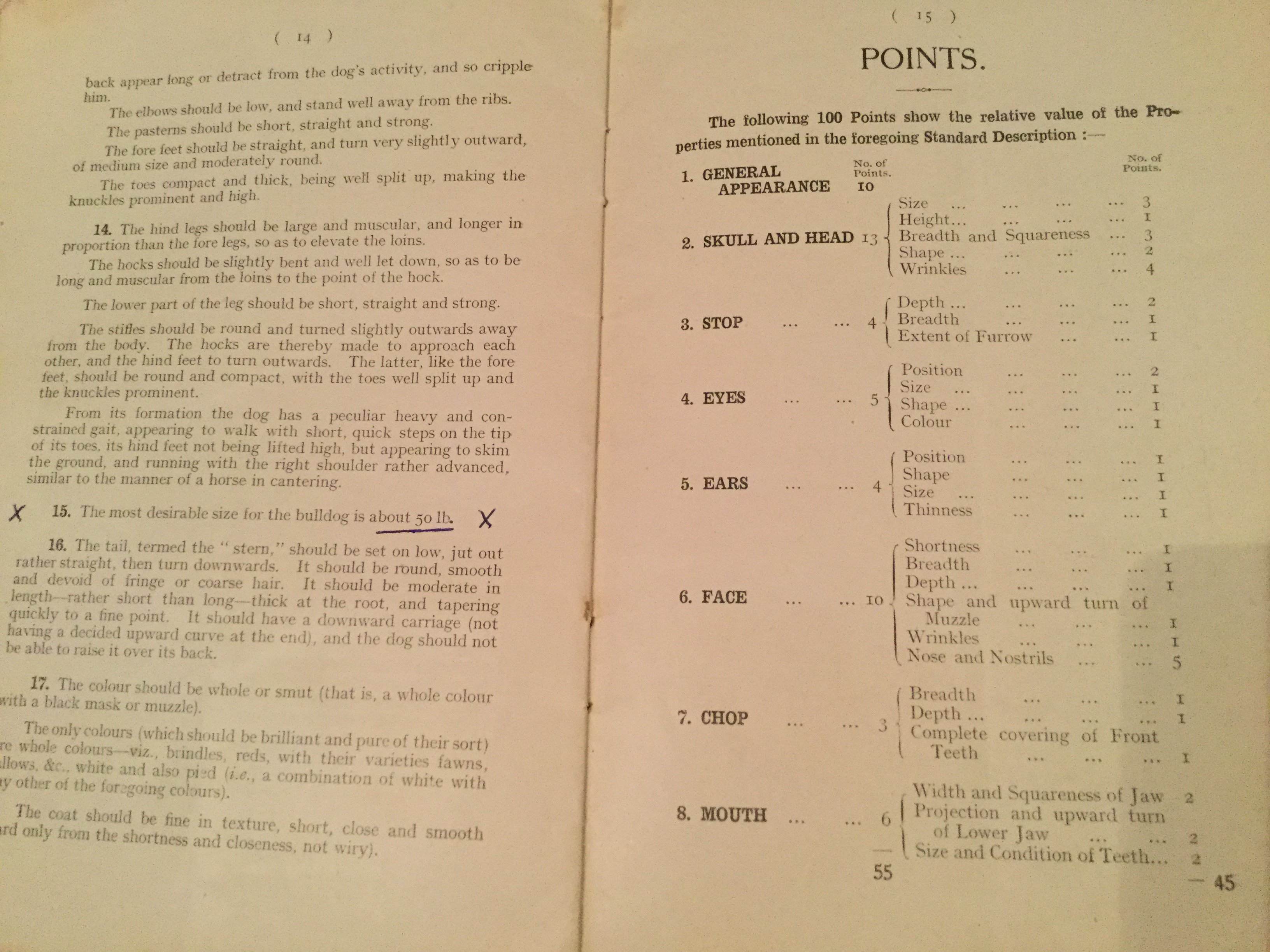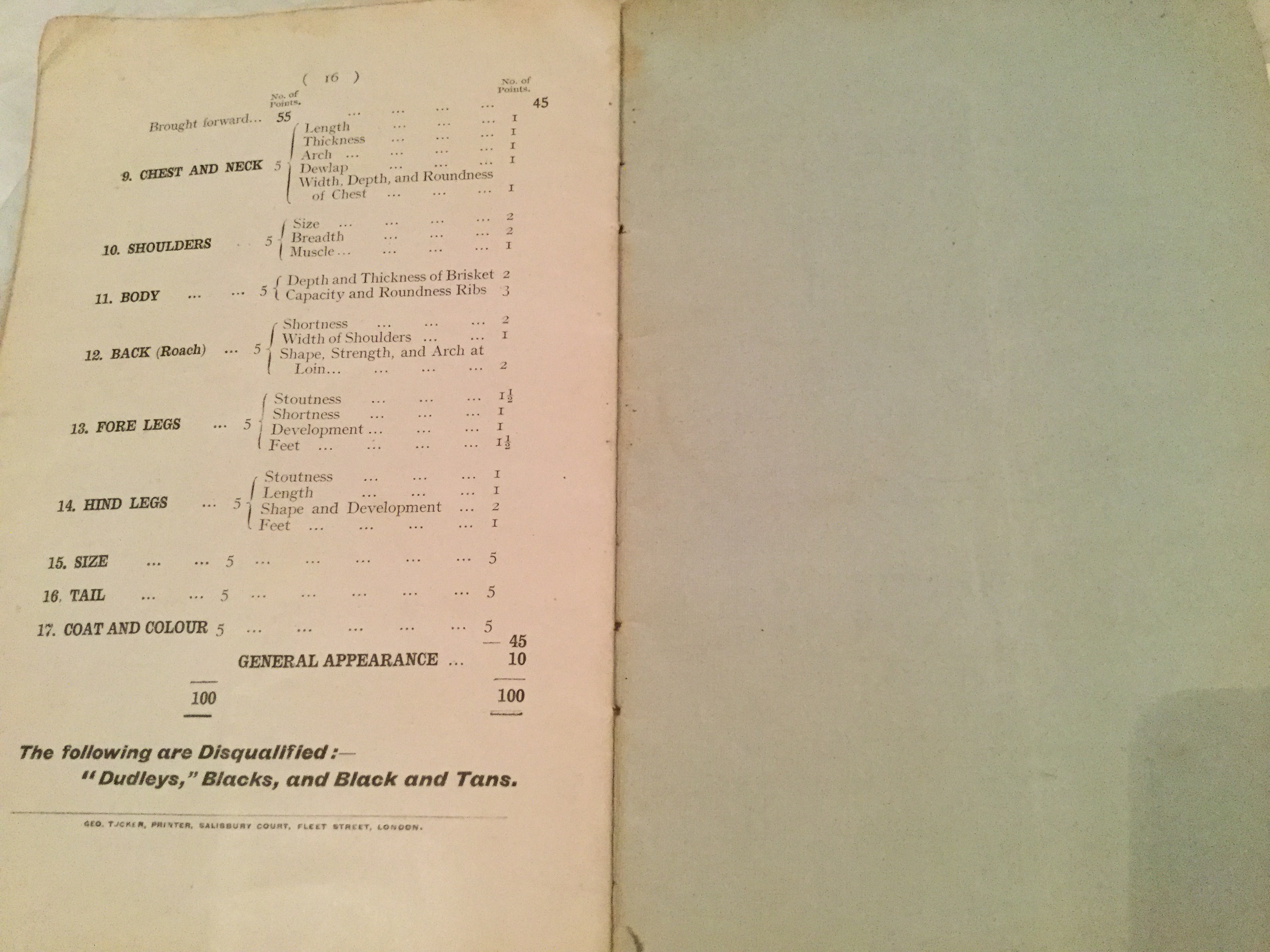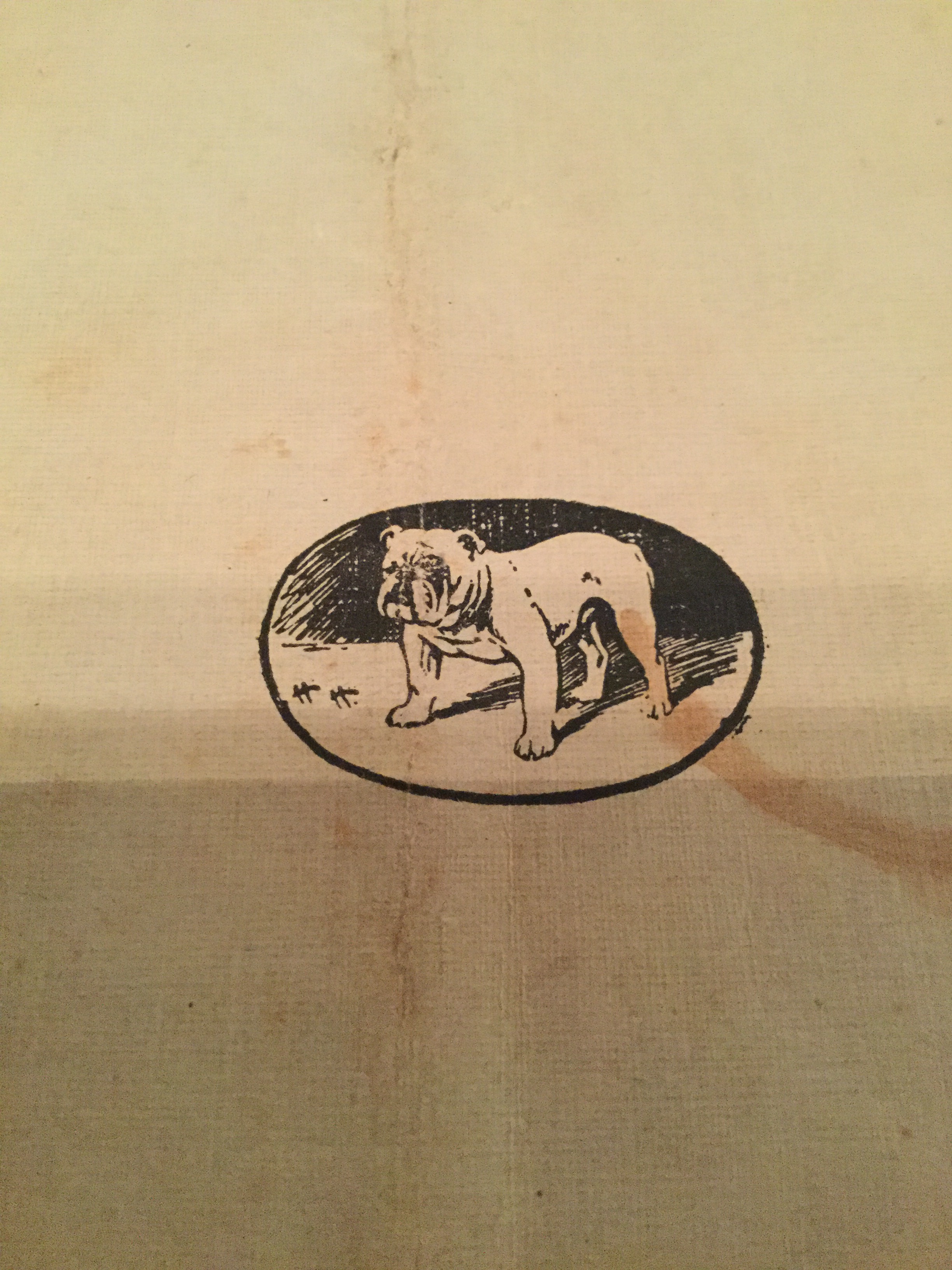 The bulldog bible / standard 1913
So in homage to The new film the Last Hour here's our take on mr Winston Churchill and the bulldog propaganda story plus a couple of other 1940s bulldog related snippets
Another relatable article this one is a vague insight into world class breeder and judge mr N Davis
MY GUEST BLOG FOR BRIGHTON MUSEUM I CANNOT WAIT TILL IM ASKED AGAIN
[icegram campaigns="19035″]